One of the help Google has been rendering public heath officials is by gathering location data smartphones for them to understand the change in people's movement in response to the coronavirus pandemic.
Earlier today, Google announced in a blog post, that it used "aggregated, anonymized data showing how busy certain types of places are".
But then again, there is a catch – the data being used is from people who have opted to store their location history with Google. This implies that those who have not turned on the location history setting, which is off by default would not have their data accessed.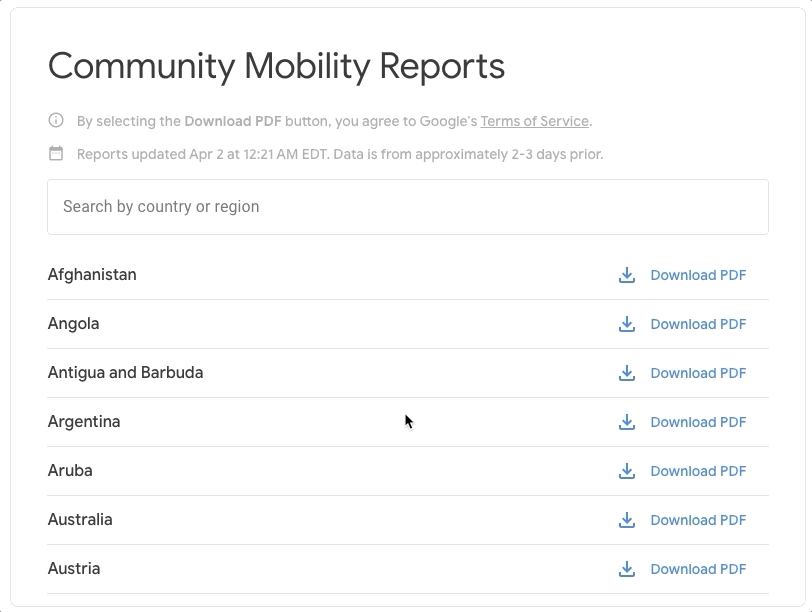 You can view recent reports on about 131 countries. To access the reports, users are to visit COVID – 19 community mobility reports service.
After, selecting a country, you have an option to download the report in PDF.
The good thing about the whole thing is that, Nigeria is one of the 131 countries. Hence, the NCDC and ministry of health can through data in the report, improve in their decision-making process as to the handling of the pandemic.