Google Launches YouTube Shorts In India, To Rival TikTok
With TikTok out of life in India and faced with an uncertain future in the US, YouTube has launched its own short-format video platform with the hope of filling the void created by the Chinese-owned viral video app. Dubbed YouTube Shorts, the new service will allow users to create short videos of up to 15 seconds and upload it to the platform.
According to Google;
"We're starting off by launching an early beta of YouTube Shorts in India, this includes a new camera and a handful of editing tools that will be rolling out over the course of the next few weeks."
YouTube Shorts
 offers a 'multi-camera segment' that enables creators to
shoot different videos and stitch them together
using a set of built-in editing tools.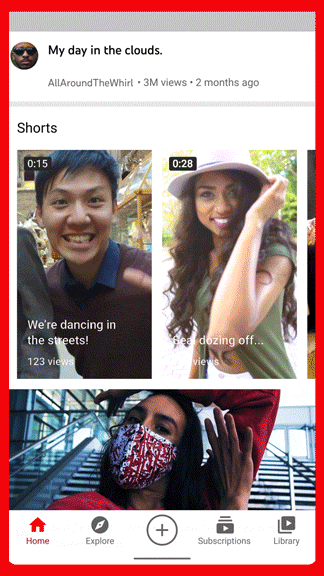 The app will focus on three areas: Create, Get discovered, and Watch. For the creation process, YouTube will offer several tools like a multi-segment camera, an option to record with music, speed controls, and a timer and countdown to record hands-free.
Some Key Features of YouTube Shorts
A multi-segment camera to string multiple video clips together,
The option to record with music from a large library of songs that will continue to grow,
Speed controls that give you the flexibility to be creative in your performance,
And a timer and countdown to easily record, hands-free.