Due to the confinement caused by the novel Coronavirus (COVID-19) pandemic, videoconferencing services are experiencing a historic boom, as revealed by one of the great experts of the sector. In this light, Microsoft has introduced a new function to its video conferencing service called Skype Meet Now.
And if we could experience such a surge in videoconferencing within a couple of weeks ago, imagine how things are going now. Hence, despite the existing offer, Skype Meet Now comes at an ideal time for expansion.
First, because Skype is already one of the best tools in this segment; Second, because Skype Meet Now focuses on the feature that has made Zoom a success in recent times, a service used mainly by companies for business meetings, but due to the 'storm' that we went through, it has become extended to other areas.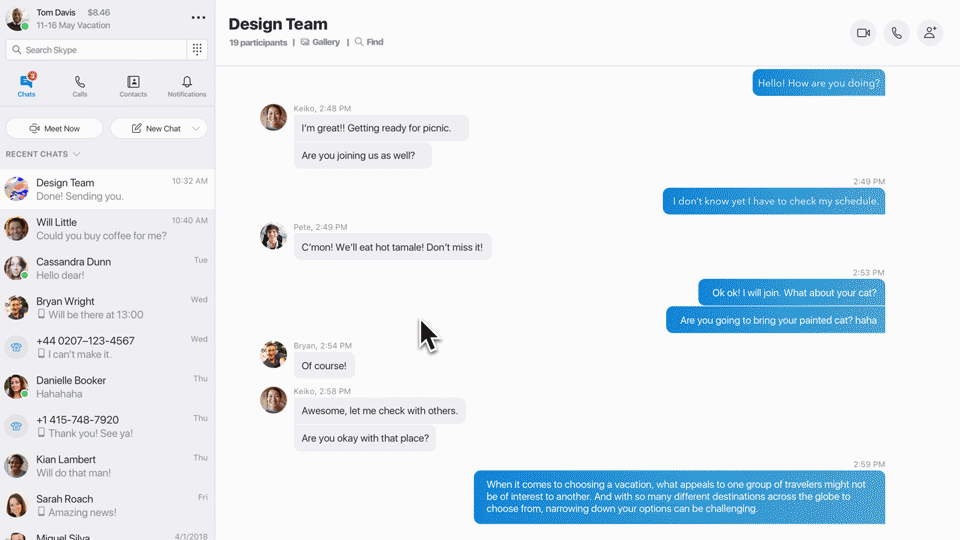 Skype Meet Now: How It Works
Skype Meet Now allows video conferencing without the need to register anywhere, or download and install any application.
How To Create A Meeting In Skype
Simply enter the Skype Meet Now website and with one click
Then, generate a link to share with those who want to start a conversation.
As simple as that. And if you don't have Skype installed, the web application will open.
Features Of Skype Meet Now
Skype Meet Now also includes some features such as the ability to record calls as well as blur and share the screen and many more.
A – Open recent chats.
B – View participants currently in the call.
C – Share the Meet Now link.
D – Start recording the call.
E – Mute or unmute the microphone.
F – Turn video on or off.
G – End the call.
H – Open the conversation.
I – Share the screen.
J – Send a reaction to the call.
K – View More options.
The limit of participants is yet to be specified, but presumably, it is the same as that offered by Skype, so the service would allow up to 50 people to participate.
You can get all the needed information about Skype Meet Now is available on the help page. Let us know what you think in the comments.