Snapdragon 6150 Seen On Geekbench, MediaTek M70 5G Modem Revealed
A Snapdragon SM6150 chipset has recorded a score on the Geekbench database. It features an octa-core processor and will possibly be launched as a 600-series chip.
Nothing much as per information was disclosed by Geekbench other than one clock speed – 1.8GHz. That could possibly be for the little cores and doesn't account for boost, so it's not much to go on. But the score is.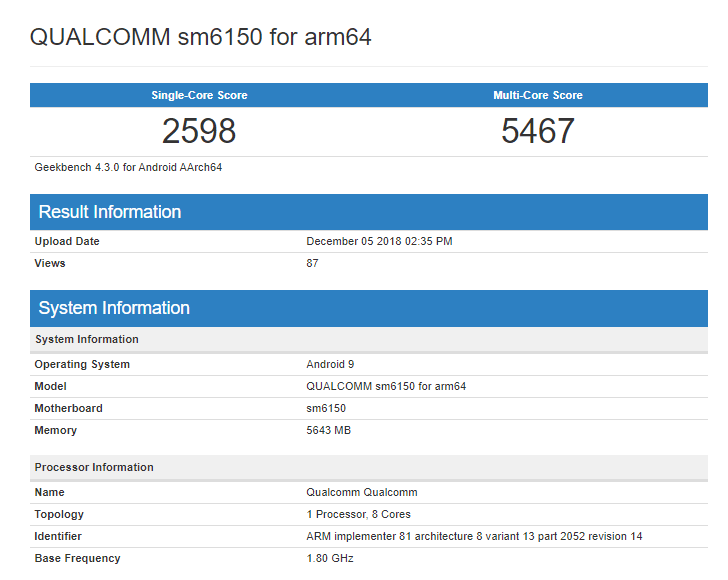 The single core performance is defined by one of the big cores and it looks like a match for Snapdragon 845's Kryo 385 Gold cores (at 2.8GHz). The multi-core performance is closer to that of Snapdragon 710, meaning it's likely a 2+6 split between big and little cores. Note that this score most likely comes from a reference design board rather than a phone.
Helio M70
In other news, MediaTek showed off its Helio M70 5G modem at the China Mobile Global Partner Conference in Guangzhou. The modem supports 5G NR and promises up to 5Gbps bandwidth. A key feature is the backwards compatibility, which covers 4G, 3G and even 2G. This means that the M70 can be the only modem in a device, simplifying the design significantly.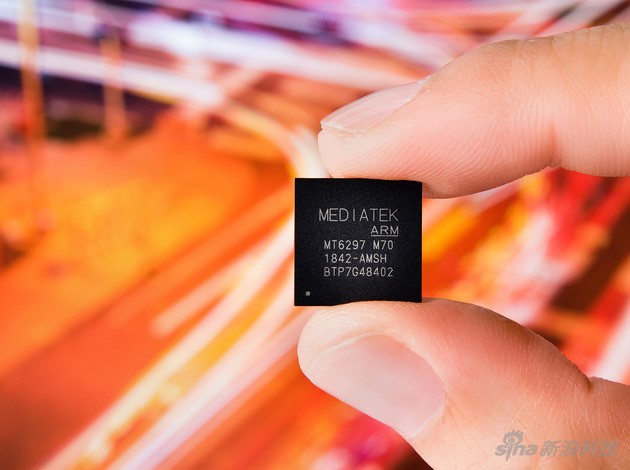 Recently, MediaTek also teased the imminent Helio P90 chipset, which will offer "groundbreaking AI" performance thanks to the second-generation APU and revised NeuroPilot AI 2.0 platform.
Source 1, Via 1, Source 2 (Chinese), Via 2