Lenovo Z5s Leak: First Phone With 12GB of RAM May Soon Be Announced
Lenovo Z5s will soon be unveiled and according to a new leak on Weibo, the phone is expected to come in two versions – a standard one with Snapdragon 678 and a more powerful Z5s Ferrari Edition. The latter is supposed to be powered by the Snapdragon 845 chipset.
Aside the above, the photo was taken from the "About" sub-menu in the Settings menu and also reveals 12GB of RAM and 128GB of internal storage. If true, the Lenovo Z5s Ferrari Edition will be the first ever phone with 12GB of RAM.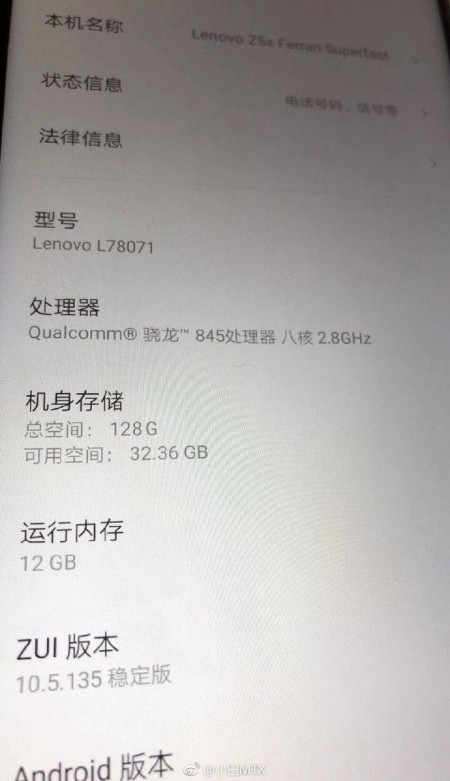 Of course, there could be something fishy going on here and we are just a day before the official unveiling, so we suggest you stay vigilant and patient. We will know everything soon enough.