It's no longer news that Samsung is working on foldable phone. But what about a slate? What might be more interesting is the following patent, that illustrates how a flexible tablet will bend both inwards and outwards to halve the footprint.
Last week, we told you Lenovo has lately been busy working on a foldable tablet and now, here we go with Samsung.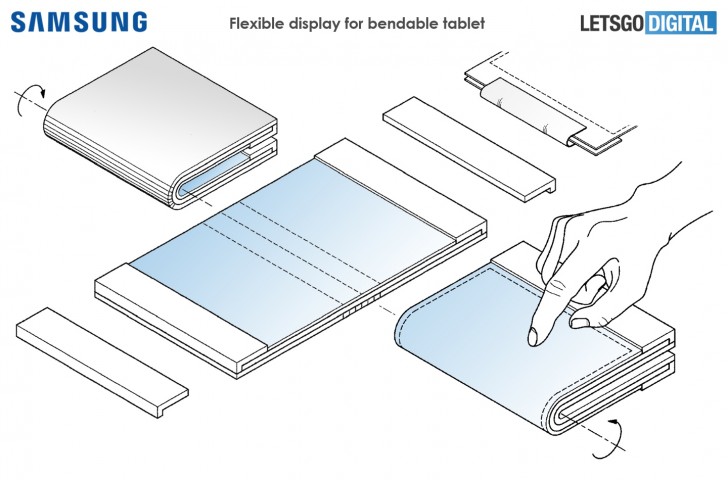 The patent was filed with WIPO way back in April 2018 and got approved in October. Its description states "Display Device" and when you reading further, you will how the gadget adapts its user interface to the orientation or the way it bends. Both ends of the flexible panel will have aluminum-magnesium alloy that will stick to each other, probably with some kind of magnet.
Samsung already introduced 14-inches rollable OLED panel at SID Display in Los Angeles, USA, back in the last week of May. With the approval of the new patent, the Galaxy X is a step away from being a sci-fi myth and slightly closer to becoming a reality.
Source (in Dutch)